Official homepage of RAHANA the movie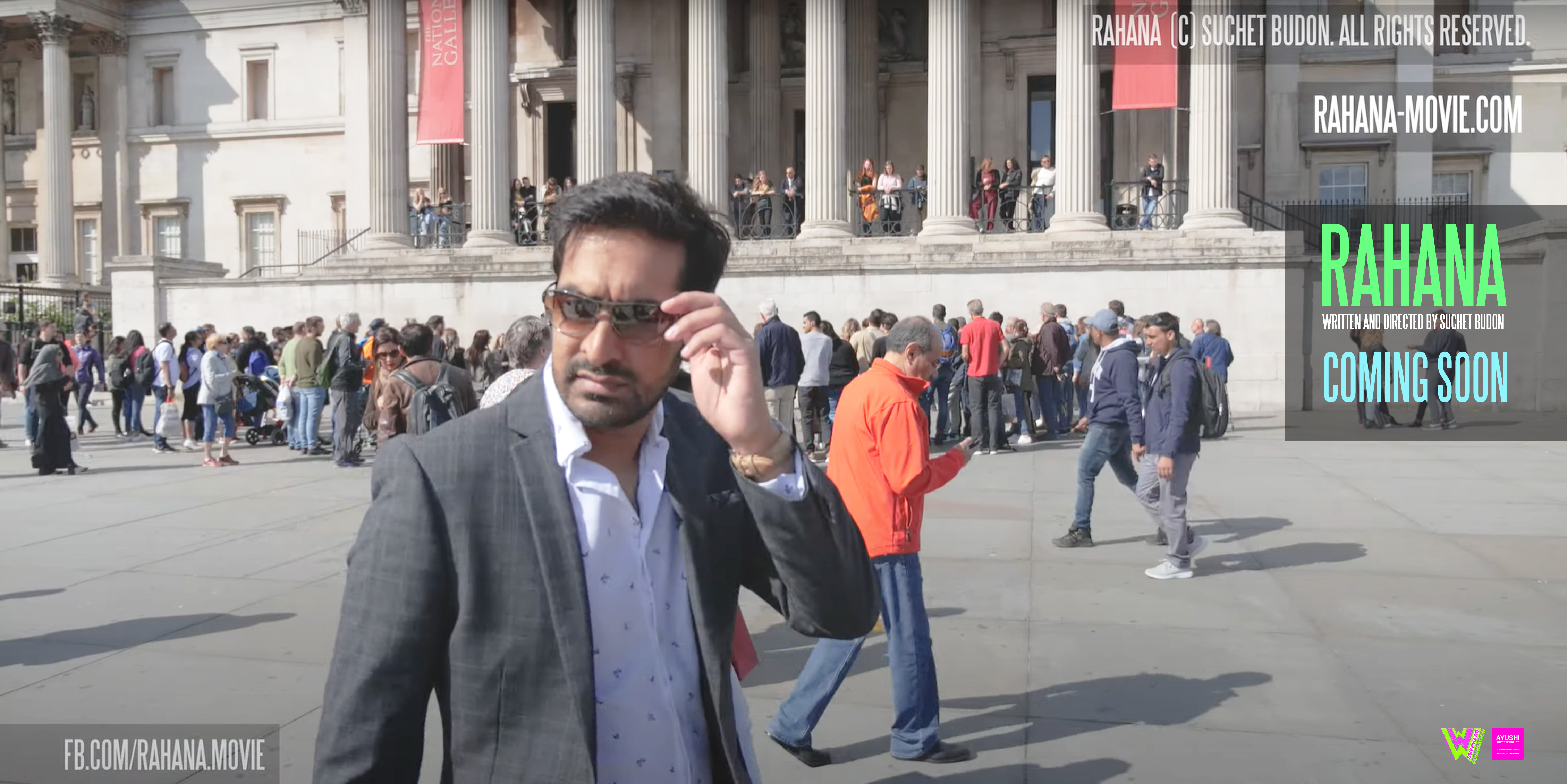 Rahana is the story of Delhi University Professor Manohar Singh Kapadia who is offered a 2 million Euro publishing deal to come to London UK for 4 days and finish his second novel.
Manohar brings his beautiful wife Aanya and her mother Reshma on the trip with him and they stay in a beautiful apartment provided by the billionaire George Santoshi.

Things however take a turn for the terrible when Manohar discovers there is something not quite right about the apartment they are staying in...  Something dark is lurking there.
Rahana is inspired by genre favourite movies such as THE SHINING and BURNT OFFERINGS and classic 80s Hindi cinema by the likes of movies with Dev Anand, Shatrugan Sinha and Amitabh Bachchan. 
With Rahana we have injected some spine-chilling elements and thrilling hide and seek moments that will leave you on the edge of your seat coupled with humour and romance inspired by many popcorn and samosa classics of the 80s and 90s cinema.